Edufun Foundation Trust was founded on 24th April 2014 by a group of like-minded social workers in the leadership of Paras Soni. Trust began with the vision to help people on grassroot level by charitable activities. The trust drives social change by fostering an environment where people learn, lead and thrive. The organization aims to empower economically weaker and socially marginalized sections of the society through capacity building of the people. Trust has been working in the areas of primary education, medical awareness camps, environment, women empowerment and safety, vocational training camps, motivation camps for children, hunger, natural calamities and animal rescue since 2014.. The go getter attitude of the team led them to set new goals every time. Trust was started with a few members and now its strength is around one hundred people. The members as well as volunteers are very adaptive to every activity done by the Edufun Foundation Trust.
Edufun Foundation Trust is a legally constituted voluntary organization having registration under the Societies Registration Act 1860 and 1950 Bombay Public Trust Act. It has been registered under 12AA and 80G in Income tax Dept. (India). It has been registered under FCRA by the Home Ministry of India.
We work in Gujarat, Maharashtra, Rajasthan and Bihar states. We want the villages of India not to be known for poverty. Children should also invent in villages. For that we have to prepare the foundation for them. Edufun foundation consciously provides solutions for alpha generation at village level.
Sustainable Development in every sector is the need of the hour. Mankind is inseparable from the ecosystem. We at Edufun Foundation take actions for environmental issues, poverty, food waste, hunger, women empowerment, animal rescue and endangered species of Banaskantha district. It gives us pleasure to inform you about our journey and upcoming projects. The kind of support we get from locals and volunteers develops our strength. We are working on 6 projects on a going basis on donations from individuals. We are registered as Public Trust in 2014, since then every year we have launched a new project and awareness programs we run periodically. We are blessed to serve the people of Dhanera in the time of pandemic and natural calamities. We will continue to be the true bridge between donor and donee and develop this region with integrity.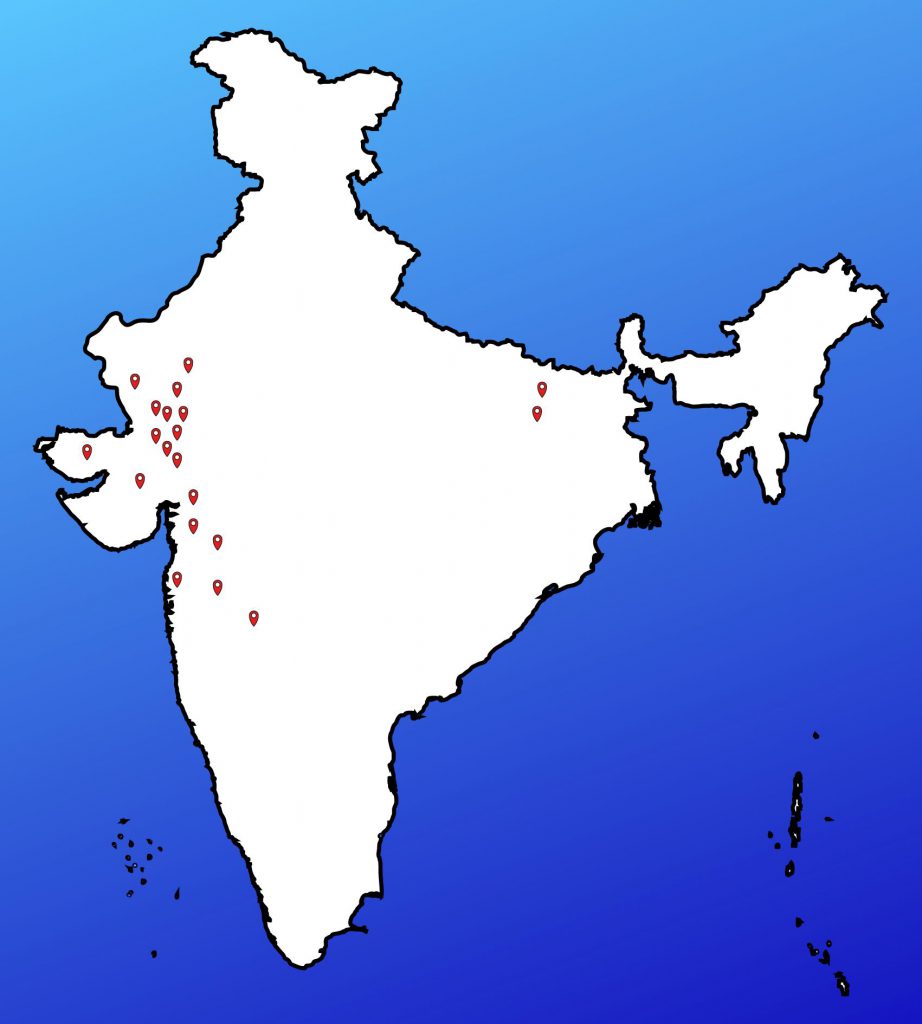 | | |
| --- | --- |
| State | Locations |
| Gujarat | Banaskantha, Mehsana, Sabarkantha, Gandhinagar, Ahmedabad, Surat, Botad, Vadodara, Kutch |
| Rajasthan | Jalore, Sirohi, Pali, Badmer, Jodhpur |
| Maharashtra | Mumbai, Sangli, Pune, Nashik |
| Bihar | Patna, Vaishali |