EDUCATION AND SKILL DEVELOPMENT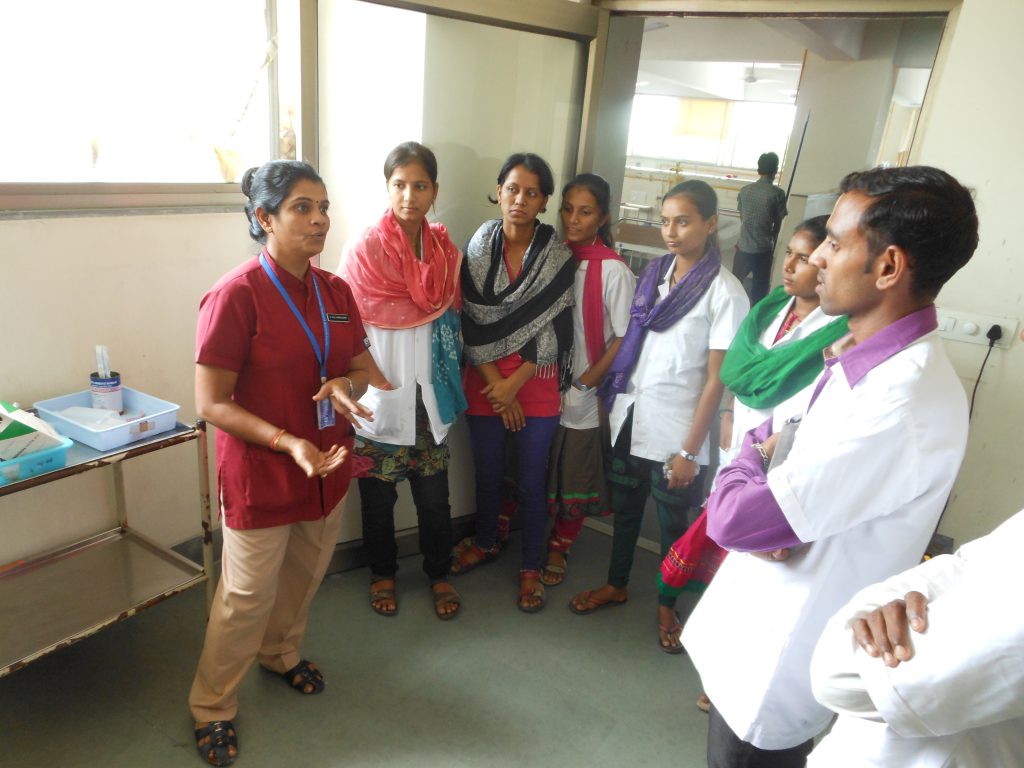 After passing 10th or 12th standard, boys were not willing to continue the study.  They sought work but failed to get it with no skills. We came forward to help them in collaboration with Bharat Sevak Samaj organization. We opened an institute with a one year diploma course for such boys and girls. The course covered both theoretical and practical classes. In which students learned about First Aid training, Hospital Assistant and Nursing Assistant. The first six months was for theoretical training and rest for practical training in hospitals.  After successful completion of the diploma course, students got jobs in various Blood Banks, hospitals,laboratories, Nursing home care, and 108 Ambulance services with a starting pay scale of Rs.8,000 to Rs. 15,000 per month.  We are happy to provide jobs to more than 150 students after this program.
Shiksha Computer Training Center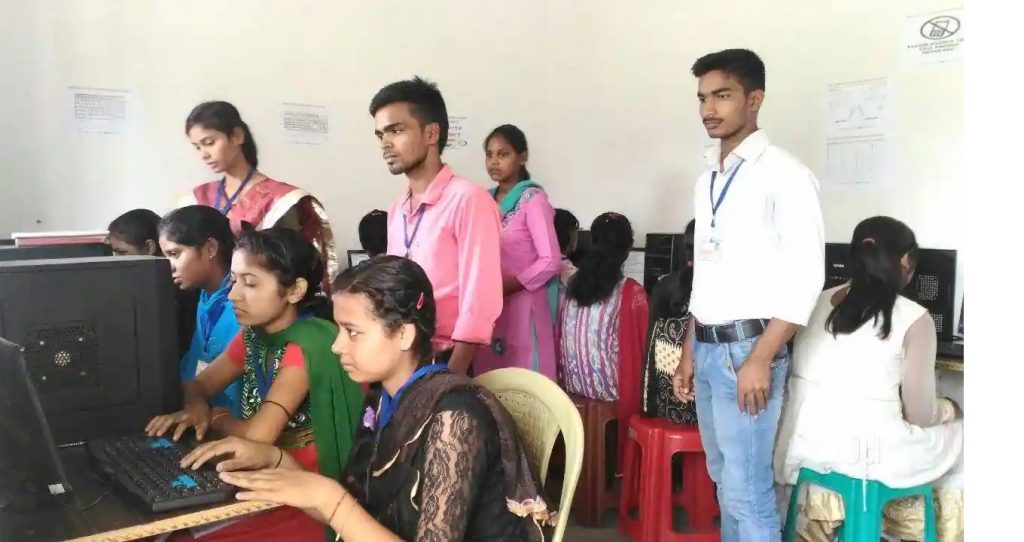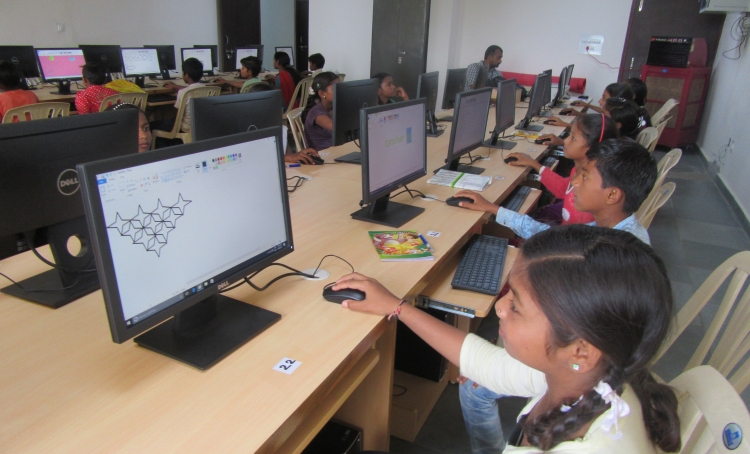 To ignite young minds to the endless possibilities of the computer, make the children functionally e-literate, and help them lay the foundation for a better career, we started a Computer Training Center in Dhanera. 
Students who never used a computer benefited from the Computer Literacy Programme.
Edufun Foundation Trust has a well-structured internally developed syllabus and textbooks that cater to children's varying requirements, interests and aptitudes. The Basic level syllabus consists of subjects like Introduction to the Computer, Basic software and hardware, Microsoft Office tools and the Internet. The Advanced level syllabus consists of subjects like programming languages C, C++, Java, HTML, Photoshop, Tally, Corel Draw in addition to Basic level subjects.  It was started for students of  8th, 9th and 10th standards. Every month 15-30 students get knowledge of computers by this program. Girls learn computers free of cost while boys learn at a discounted rate.
Edufun Foundation Trust offers coaching classes to those children going to school by assisting them in completing their homework and enhancing their hidden skills and talents. People from different walks of life including volunteers and senior citizens have joined our initiative conferring them with equal opportunity for molding their future. This feature has embarked in ensuring that children belonging to poor families are not neglected of proper education due to lack of financial resources. We have even achieved the target of reducing school dropout ratio with this move. 
We also conduct weekend coaching classes in different slum areas. College students and teachers volunteer for these  classes. Our volunteers  focus on Mathematics, English grammar, reading and handwriting improvement.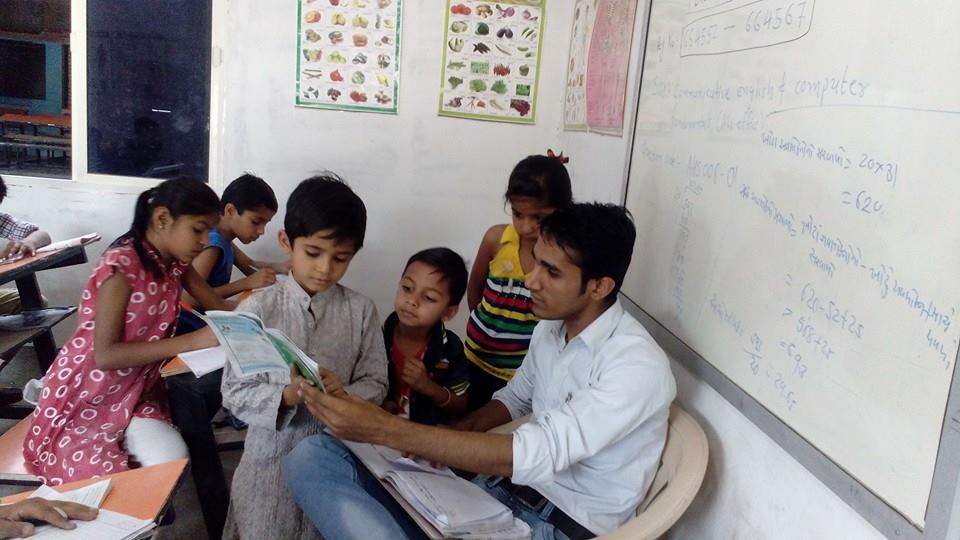 In the villages of Dhanera taluka, secondary and higher secondary school education is not available in all villages. After Primary education drop out rate increases because students can not afford expenses of schools in city areas.  Consequently, talented students lose their career and education. We identify such students and family with the help of our team members and teachers connected with our organization.  We help students to get admission in reputed schools for their bright future.  We help students with hostel charges, food and school fees if they want to shift to Dhanera. We also help students in getting Government scholarships.
Awareness camps, Workshop and Seminars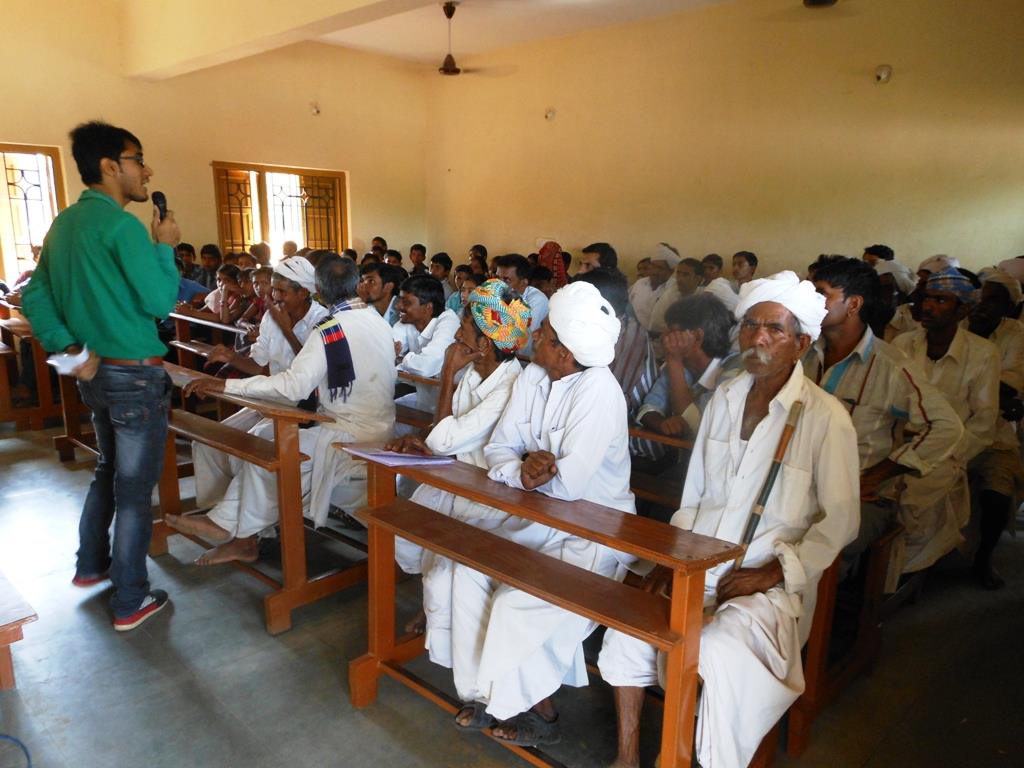 In villages, students need proper guidance and advice for higher study. Parents do   not know which courses are available after 10th or 12th standard except graduation degree. In Dhanera, rural students are average in study and if they fail to select courses according to the percentage they get, their career gets affected.  Edufun Foundation Trust provides career guidance for higher education and vocational courses. We also conduct career counseling seminars in secondary schools. We arrange private counseling sessions with parents and children. We have done 3 awareness camps, workshops and seminars in 32 schools of Banaskantha Districts