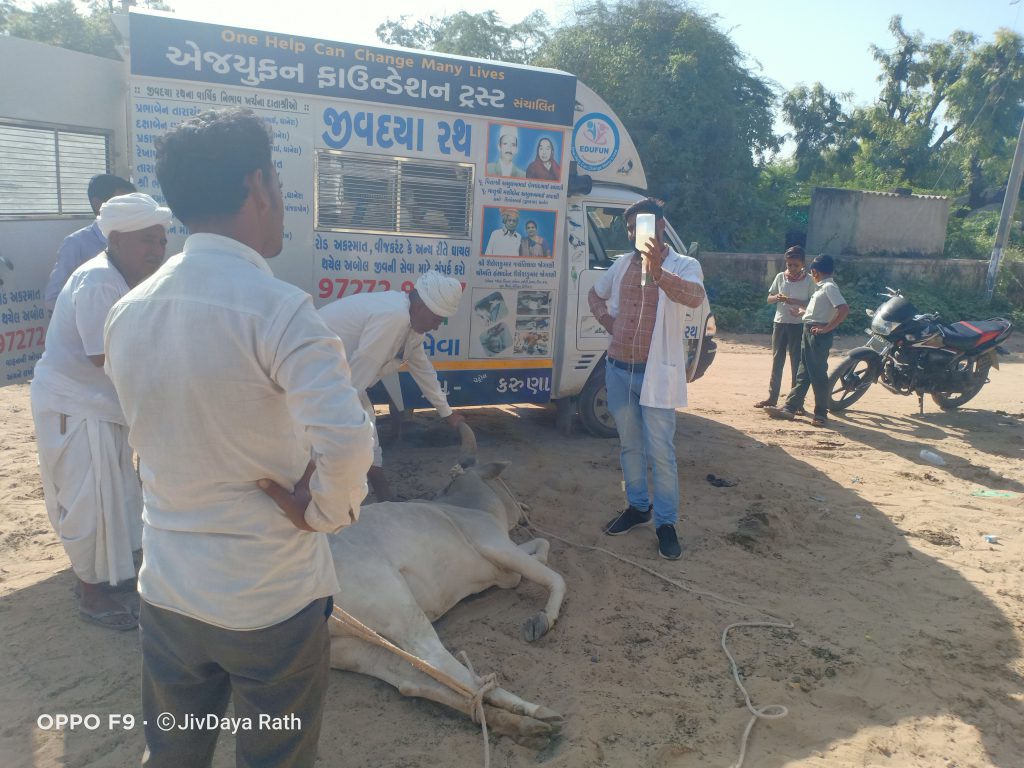 Stray animals like dogs, cats and cows get injured by an accident, electric current, acid or sharp weapon attack by crazy people, attack by other animals or unknowingly eating sharp objects. At that time they need immediate lifesaving treatment. Sometimes animals die due to a lack of first aid treatment. If wild animals get injured, they have a dual risk of being attacked by domestic animals as well as they hardly get attention for proper treatment. Animals who do not receive proper treatment may develop permanent deformity or die from infection due to prolonged exposure to the wound. Such animals or birds came to our notice but due to lack of proper facilities, we were unable to do anything even though we have compassion for them. We started to help animals on a personal basis, but we found that a systematic approach is needed to save animals on a regular basis.
Edufun Foundation started the project Jivdaya Rath – Abol Jiv Seva to give the animals and birds timely treatment. We inaugurated Jivdaya Rath (An ambulance) on 19th February, 2021. Kishorbhai Shah (Alias-Jivdaya) , trustee of Shantinath Charitable Trust, Surat, sponsored Rescue van for treatment of injured animals and birds. After the launch of the ambulance, three to four animals are being treated daily by Jivdaya Rath. We have rescued monkeys, nilgai (Asian Antelope), rabbits, rojes, dogs, cats, peacocks, pigeons, ducks, parrots, eagles and given proper treatment with the help of vets of Akhand Jiv Maitri Dham, Panjrapole. Here the injured animal undergoes proper surgery and is kept under observation until fully recovered.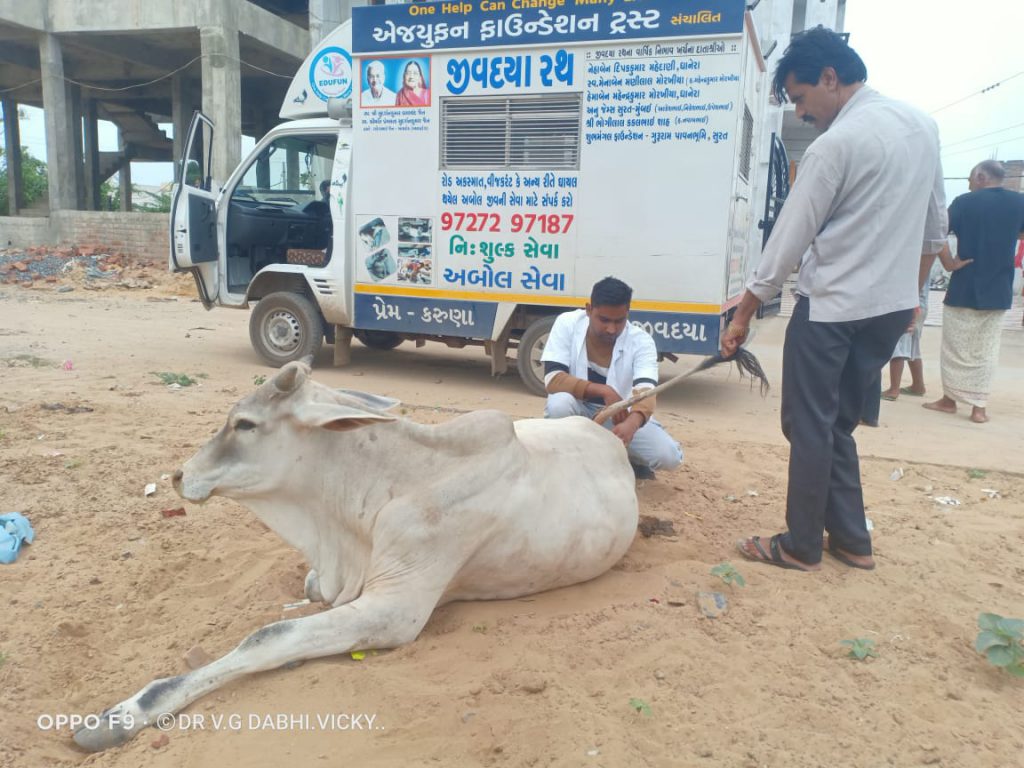 Bird rescue in kite flying festival
14th January, Kite flying day is the mega festival in the state of Gujarat. Though kite flying is a symbol of freedom; birds can not fly freely in the sky on the 14th day of January, every year. The thread used for flying kites cuts the wings, neck, legs of birds and they fall down on terraces, grounds and sometimes lose their lives. Fortunately, some are cured by the team of Edufun Foundation Trust. We collect the threads of used kites, which are mostly hung on trees and electric poles so that other birds do not harm themselves by getting caught in the thread.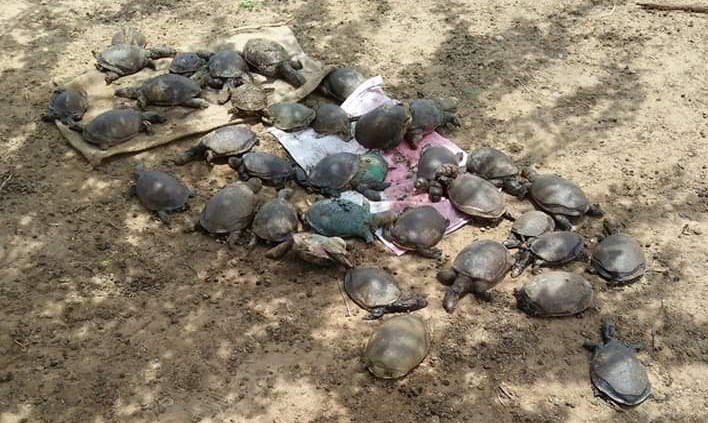 Summer is usually hot and dry in the Banaskantha district. The temperature of Dhanera goes up to 45 degrees in summer. There is a shortage of drinking water in lakes, ponds, wells, and rivers. In the summer of 2020 when people were struggling with the Corona pandemic situation, the turtles were dying due to no water in Zalar lake in Rampura Chhota Village of Dhanera. More than 6000 turtle lives were in trouble. Turtles, even at diminished population levels, play an important role in ecosystems of wetlands by maintaining healthy grass beds and coral reefs, providing key habitat for other water organisms, helping to balance food cycles and facilitating nutrient cycling from water to land.
The Indian Soft-Shelled Turtles which are already becoming extinct and are categorized as endangered species as per Schedule-I of Indian Wild-Life Protection Act, 1972 are exposed to smuggling and trafficking. The Indian Star Shell Tortoise which has a major population in a habitat are also threatened for their existence.
Edufun Foundation Trust became the medium to save those lives who were helpless to save themselves. Sawmills Association and Ganesh Mandap provided tractors and tankers respectively. They poured water by tankers from 1st May 2020 to 1st July 2020. The group of friends, family, corporates, institutions, and individual donors played a vital role in supporting us emotionally and monetarily. Edufun Foundation Trust's front line team real corona warriors for all the action. Our future plan is to make the lake deeper and do tree plantation around the lake to make it sustainable in summer. It will add to the overall beauty of the lake as well as save the turtle from dying.