Special Events (On yearly basis)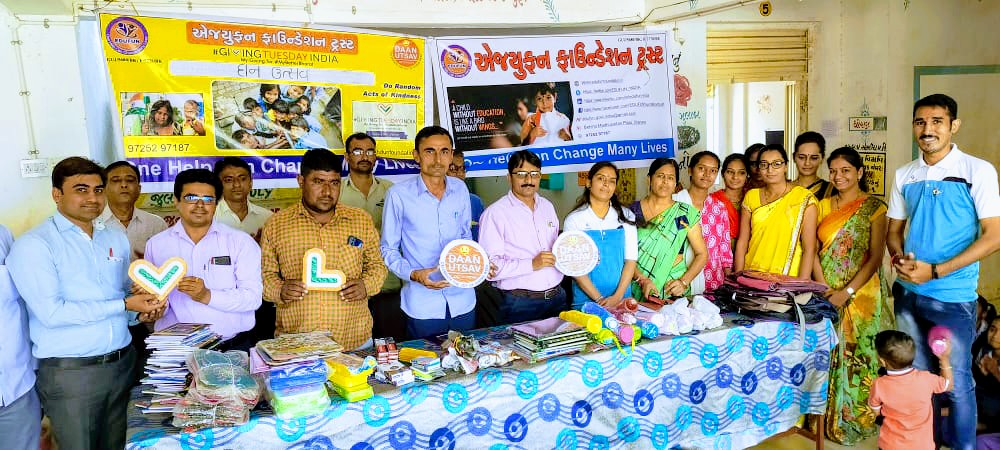 This programme is inspired by the 'GIVING TUESDAY' worldwide drive for donation (Joy Of Giving). In this project, we collect pens, pencils, erasers, sharpeners etc from the private schools' students and donate it to needy students of Government Schools. We motivate students to give their extra stationary to the poor students and thereby they can feel the joy of giving. 
Daan Utsav also motivates people to donate things which they do not use but can be useful for another person. So, Daan Utsav means if you wish to donate and money is a barrier to it, you can donate in kind. We collect second hand clothes, sweaters, shawls, toys and books for children. We also distribute new sweaters in 130 Government schools of Banaskantha Districts. On Diwali, we distribute sweets to people who can not afford it.