Location: Dhanera
Duration: Ongoing basis since 2018
Beneficiaries: 1,72,800 People till January 2022
Project cost: INR 4 lakh per month (Approx.)
Food for hungry, full plate meals for all. Last year in Corona Pandemic due to lockdown all food joints were closed. At that time Khichdi Ghar served free food to needy and poor people. Every day approximately 250 people take advantage of this project. Free meals are provided to the old age people, children, and no income group families residing in huts. Dhanera is a city in Banaskantha district in the northern part of the state of Gujarat, India. It is close to the city of Deesa. Currently, it has a population of more than 60,000 and comes under Municipality. It is 32 km away from Deesa. There are many hospitals in Dhanera city. In which many patients from Rajasthan and villages come daily for treatment. Often those patients and relatives have to stay up all night for treatment. The doctor advises the patient to eat Khichadi Kadhi. Across the railway station there are many elderly people who live on footpath. And monks, beggars have trouble eating in the afternoon and evening. And often those people go to bed hungry at night.
In Dhanera town, many such elderly people live alone and do not get enough food at home both times.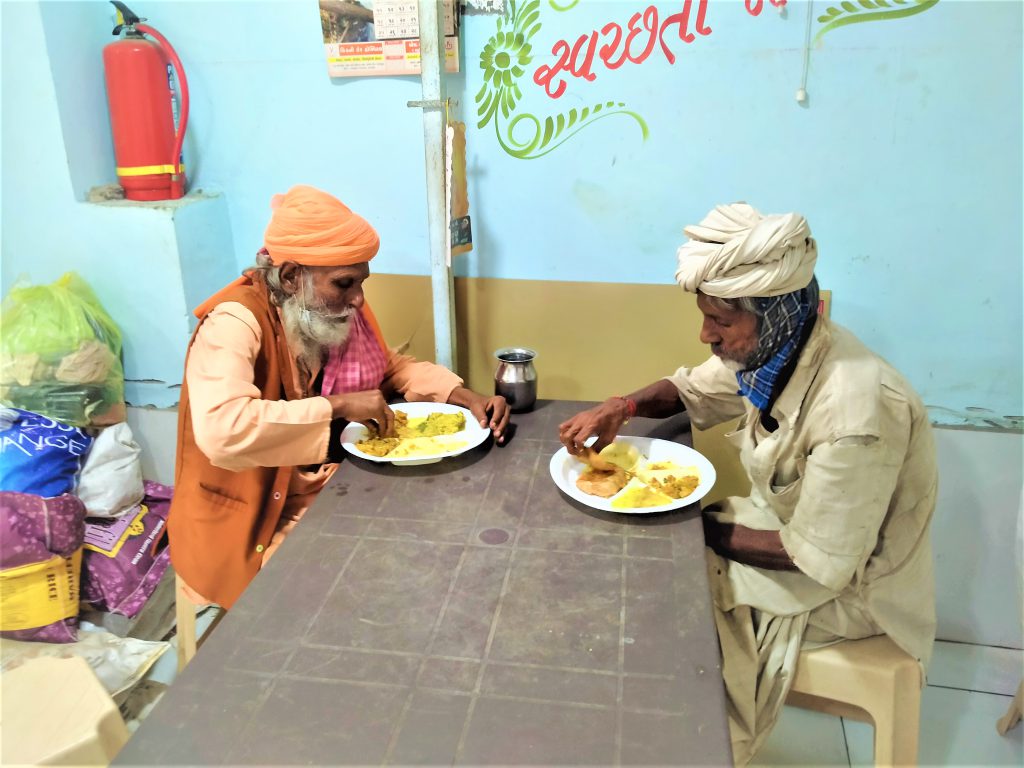 Action: KhichadiGhar was set up by NGO near the railway station on Deesa Road in Dhanera city. Where everyone is served delicious hot Khichadi Kadhi .
Timing: 11:00 to 2:30 in the morning 
                6:30 to 9:00 in the evening.
For this the space has been given on rent by Umakantbhai Mistry at token rate. And a nice facility has been set up there by the organization and it has been named as KhichadiGhar. Food branch license has also been taken. Where 12 people can sit and eat food on a table and chair at the same time. Where plate, spoon etc. are arranged. There has the facility of mineral water for drinking. Washing hands and plates has also been facilitated with water. The seating arrangement has a light and fan arrangement for proper air ventilation. Informational small banners were put up by the people of the organization at every hospital and public places giving information about contact number, place, time etc. So that even if a stranger is hungry, he can come to Khichadi Ghar to have a meal by reading this information.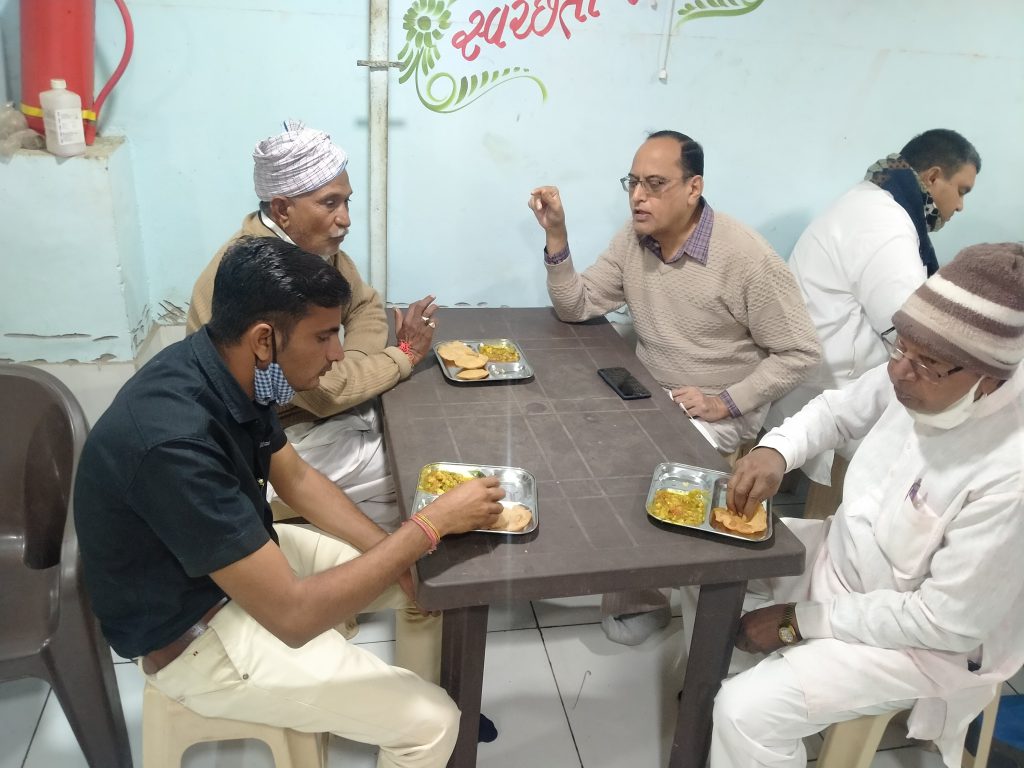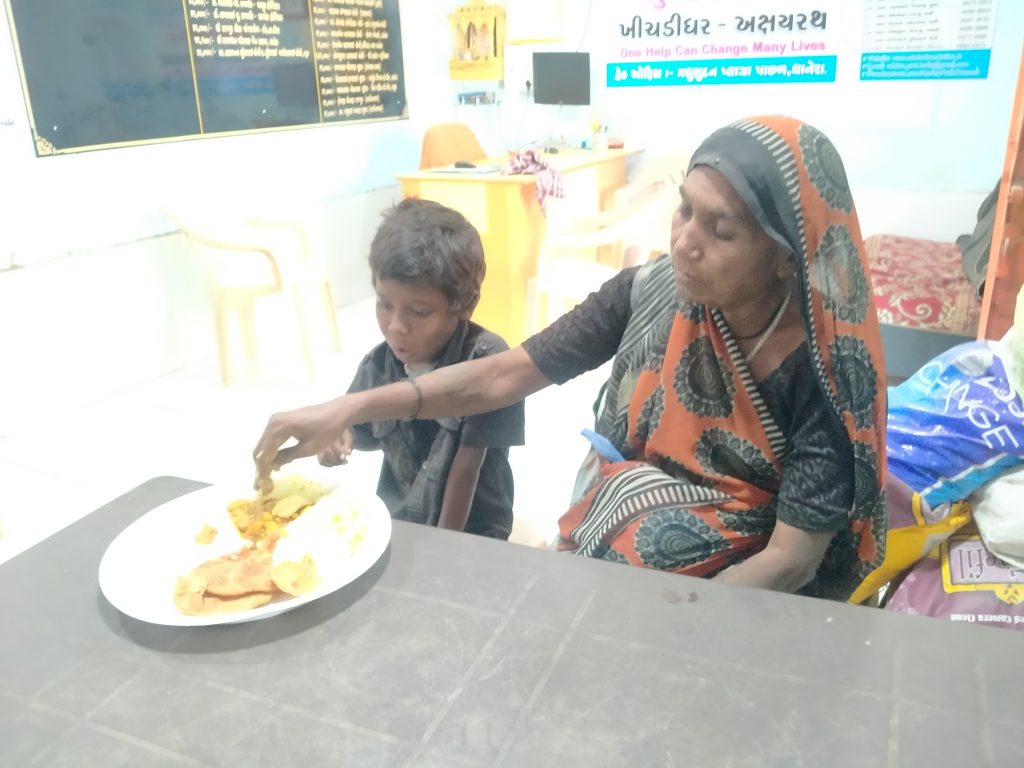 Eradicating poverty, hunger and malnutrition, promoting health care which includes sanitation and preventive health care, contribution to the Swachh Bharat Kosha set-up by the Central Government for the promotion of sanitation and making available safe drinking water.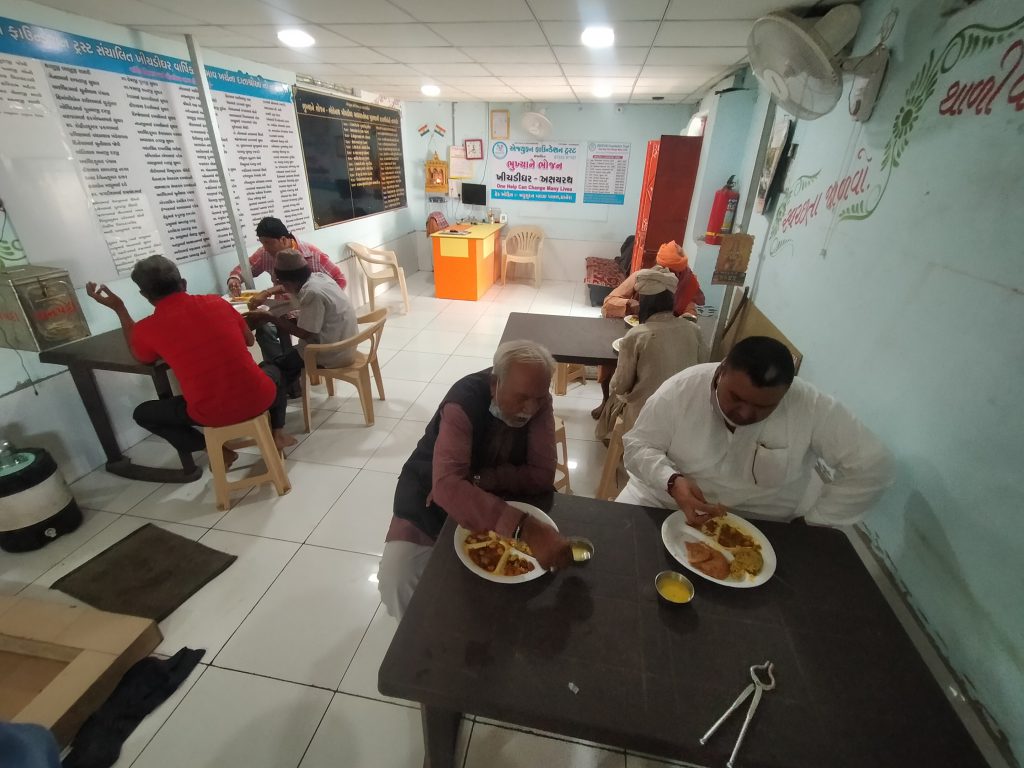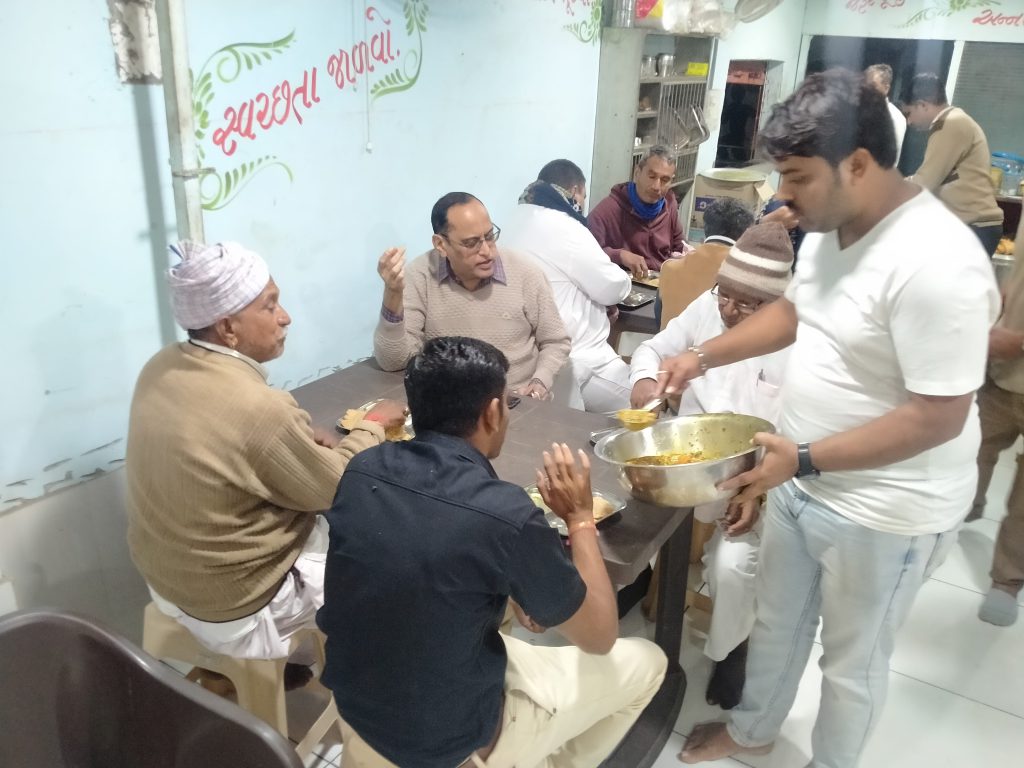 Impact: Patients and relatives who are in hospitals get fresh and hygienic food.The doctor advises the patient to eat Khichadi Kadhi, which will be easily available to each hospitals patient. Working class people, rickshaw pullers, hawkers, beggars, monks, and the disabled and helpless old people are now getting free meals through the muddy house. Elderly people living and abandoned in Dhanera also pack food for them and take it away. And beggars no longer have to beg. Meals are especially available to hospitalized patients and their relatives. So they don't have to pay for hotel meals.
The poor people who used to go to bed hungry at night due to low income, no longer have to worry about their food because KhichadiGhar is provide food to all.
Primary Cause: Food to all
Secondary Cause: Stop Hungary